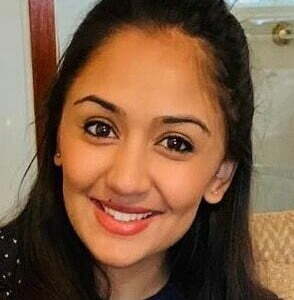 Deeply Doula
Hello! I'm Zaina, new to the world of Doula's. I support families through their unique antenatal & postnatal journeys. I'm an experienced registered childrens nurse & mama of 2.
The area I cover
1 hour drive from Peacehaven, East Sussex 1 hour drive from Worcester Park, Surrey
Getting in touch
Please either email me or direct message me via instrgram for more information on my services. I am also happy for you to call my mobile number directly- if I am unable to pick up please leave your name, number and I will try and get back to you asap. 
More about me
Hi! My name is Zaina and I am a postnatal Doula covering East Sussex and Surrey. 
I entered the magical world of doulaing this year and look to support birthing women and their families through their special pregnancy and postnatal journeys. I want to ensure that I can walk alongside my clients and be there for them emotionally and physically. In addition to this I strive to also provide guidance through evidence based research to enable them to make informed choices and feel confident as expecting parents. 
I love all things involving pregnancy and birth and due to this my heart warms when a family has a positive pregancy and postntal experience. I know each individual client has their own story and background, and I am open to creating bespoke packages in order to meet their needs. 
I want to expand on my services and gain further expereince as a doula, therefore I am currently training as a 3 step rewind practitioner in trauma and commence my hypnobirthing teacher training in October. I also volunteer with the Pregnancy Sickness Support charity organisation. Utilising the skills from volunteering, as a doula I hope to support and advocate for those severely suffering from Hyperemesis. Being a mama of 2 little ones, I am also very passionate about breastfeeding and know the difficulties that comes with it, therefore hope to support and help women who also embark on this feeding journey.  
I will be providing bespoke antenatal classes as well as support as a postnatal Doula. Currently I am being mentored, therefore my services are at a reduced rate. If you are interested in working with me, please do not hesitate to get in touch. 
Sending much love, Zaina x