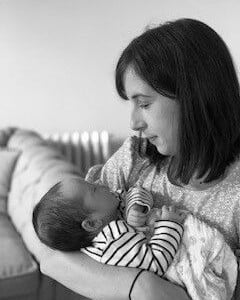 DoulaLou
Postnatal Doula, Norland Nanny and Breastfeeding Peer Supporter. I believe every parent deserves a nurtured transition to parenthood. I provide the space and support to help you feel empowered.
The area I cover
Warwickshire
Getting in touch
Please email or phone me and I will respond as soon as I can. Thank you
More about me
I am a mentored Postnatal Doula in Warwickshire. I am a Norland Nanny, Breastfeeding Peer Supporter and mother of two. I have always been absolutely fascinated by babies and parenthood and I feel extremely privileged to support families at this incredible time in their lives. I am empathetic, caring and patient with a keen interest in baby development and the benefits of bonding and attachment. I am here to help you make sense of everything and to tune into your intuition. I offer a holistic support network, whether that is to sit chatting over a cuppa debriefing your birth experience, researching ideas with you, or enjoying baby cuddles whilst you take a shower or a long awaited nap. I will provide a circle around your family offering reassurance, the latest evidence-based practice, advocating for your choices and ensuring you feel confident in your ability to parent. I signpost where necessary and wish to complement and enhance this experience for you rather than overshadow it. I want to put YOU first.