The Developing Doulas Panel of Patrons
This is our panel of patrons. Wise people we have chosen to support us in our endeavours and to be our ethical sounding board. Because of the Developing Doulas belief that doulas and midwives are siblings, we have chosen a combination of senior midwives and experienced doulas.
Linda Quinn
Doula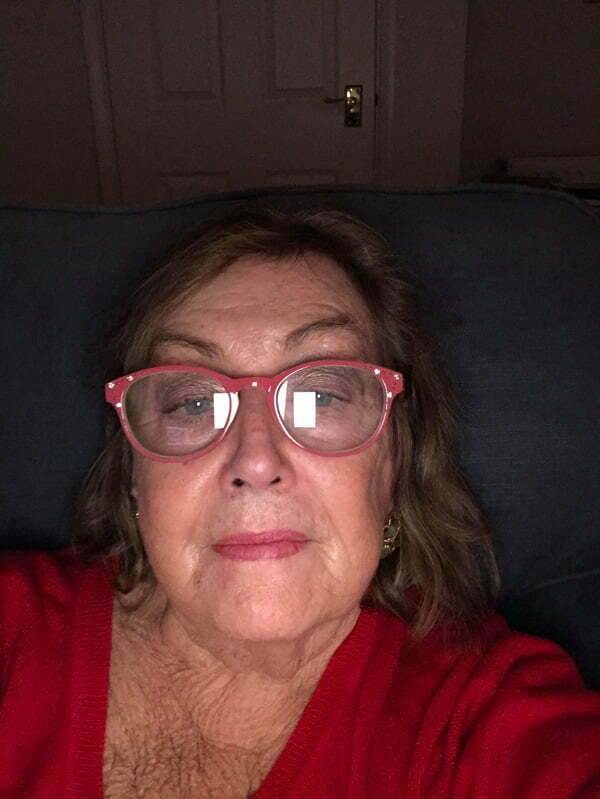 I have been a doula forever and at the age of 75 still think of myself as a doula. The first time I was asked to be present at a birth I was 16 and not at all surprised to be asked.
I did my midwifery training having always wanted to be a midwife but as I came to the end of my training realised I wanted to be the person empowering the women rather than rushing from room to room catching babies.
I made four programmes about doulas for the discovery health channel and joined Maddie in founding Developing Doulas. I believe I will be a doula until the day I die because it is not about what we do but who we are.
Ruth Dennison
Doula
I first started working with families in Childcare Learning and Education from 2005. I then went on to work in maternity from 2007, working predominantly in a NHS hospital setting up until late 2016, where I also did training in Tongue-tie assessments which allowed me to be a valid member of the hospital's tongue-tie clinic team.
I started up a company called 1-2-1 Breastfeeding Support in 2015 due to witnessing the lack of continuous breastfeeding support for parents, this company then merged to 1-2-1 Doula & Breastfeeding Support, as I still felt the need to do more for mothers and their families.
I started looking into maternity courses, which lead me to train to become a Recognised Doula. This allowed me to provide all round continuous support for new/expectant parents, including breastfeeding support, as my passion in this area had grown within a few weeks of beginning to work in the hospital maternity department.
After undergoing the UNICEF Breastfeeding Management course, learning how beneficial and important breastfeeding/breastmilk was for mother and baby, I realised how much support was lacking in this area.
When working privately, I independently launched Black Breastfeeding Week UK(BBW) in 2018. I launched a breastfeeding campaign "Breaking Breastfeeding Barriers & Uplifting Eduction at BBW UK 2019 event, from the back of this, a colleague and I birthed a non-profit Black, African and Caribbean breastfeeding organisation "Breaking Breastfeeding Barriers in 2020.
I am an advocate for cultural safety in maternity, predominantly within breastfeeding as there is a great lack of awareness in this area. This lead me to create a much needed course "Breastfeeding Culture Safety – Online Course for Practitioners" to help close the disparities in breastfeeding and infant mortality.
Alongside my passion for supporting families through breastfeeding, pregnancy, birth and beyond, I am a mentor.
I am certified and experienced in infant massage, pregnancy massage and host Yoni Steam and Dancehall Doula Workshops, which you can learn more about on my websiteI still have a foot in the NHS where I support expectant and new parents in the community and assist with antenatal and postnatal breastfeeding audits.
Natalie Meddings
Doula
Natalie Meddings has been a doula and active birth teacher for many years. After the experience of the birth of her first child in 2001, she took the decision to leave her career as a journalist to gain a deeper understanding of birth and what helps it to happen.
She started by studying as an active birth yoga teacher with Janet Balaskas at her centre in North London which in turn led her to obstetrician Michel Odent, with whom she went on to train as a doula.
After a decade of learning and loving every single bit of it, she set up the online support site Tell Me A Good Birth Story, which gathers birth stories and works to create a strong chain of confidence.
She has also written two books, How to Have a Baby and Why Home Birth Matters. She has three, now grown children, Constance, Pearl and Walter and lives with them, her husband Danny and two cats in SW London.
Sheena Byrom
Midwife – OBE, RM, MA, HFRCM, Ed D honoris causa, D. Univ.
Sheena Byrom is a practising midwife of 40 years, having worked in the NHS for most of that time. Sheena was one of the UK's first consultant midwives, and as head of midwifery successfully helped to lead the development of three birth centres in East Lancashire. As well as being an international speaker, Sheena provides consultancy services to both NHS Trusts and to organisations globally; helping them to support normal, physiological childbirth. With her midwife daughter Anna is the proud joint owner of The Practising Midwife journal, and an exciting learning online platform All4Materity.com.
Sheena's midwifery memoirs, Catching Babies, is a Sunday Times bestseller, and her seminal book, The Roar Behind the Silence: why kindness, compassion and respect matter in maternity care jointly edited with Soo Downe, is being used as a resource to improve maternity care throughout the world. Sheena and Soo have recently edited their second book, 'Squaring the Circle: researching normal childbirth in a technological world' in 2019.
Sheena was awarded an OBE in 2011 for services to midwifery and was made an Honorary Fellow of the Royal College of Midwives in 2015. In 2016 and 2018, Sheena received Honorary Doctorates from Bournemouth University and the University of Central Lancashire, and in 2017 she was made a Visiting Fellow at Bournemouth University. Her personal and midwifery related website is sheenabyrom.com.
Sheena is committed to the humanisation of childbirth, to maximising normal physiological birth processes, and for all women to experience a positive birth. The global onslaught of medical technology as a means to improve safety continues to influence childbearing women's physiology and autonomy, and her work to reverse the trend is ongoing.
Sheena says:
'I believe that every woman/person should decide who she wants with her during her pregnancy, birth and postnatal period. When doulas and midwives understand this and come together to be part of a nurturing and trusting relationship with the mother, magic happens. That magic maximises the potential for a positive birth experience and a mother/infant bond that is the basis of a happy, healthy family'.
Molly O'Brien
Midwife
I'm an experienced midwife. I've been a hypnobirth instructor and birth preparation teacher, an associate university lecturer, created courses for midwives and birth associates, campaigned for midwife led birth units and been a passionate student and enabler of normal physiological birth.
Like many midwives, I was often frustrated by the obstacles in mainstream maternity care – something that changed for the better when I joined a newly opened Midwife Led Unit where I worked full time for over a period of 7 years.
I witnessed hundreds of undisturbed physiological births working in the unit and during many years attending home births while working in an integrated midwifery team in a hospital that had a 7% home birth rate.
Working in these environments and observing a myriad of complex births whilst working in an obstetric unit gave me the opportunity to make a systematic exploration of midwifery skills and observations that can help resolve long difficult labours caused by malposition.
The techniques and strategies that emerged from this time helped me revolutionise my own practice and I began to regularly witness rapid and dramatic progress as I put them to use during "difficult labours". People would often say "Molly, I see you've worked your magic again", I'd reply through, only slightly gritted teeth, "this is not magic, these techniques and skills are based in science- Biomechanics – the study of human movement, everyone working in the birth world should know this information.
I'm now travelling the world teaching my course Biomechanics for Birth offering gentle and effective ways of resolving malposition using interventions. This is my contribution to change the narrative in childbirth.
Kemi Johnson
I am a birthkeeper, a former UK registered midwife, a childbirth educator and a birth activist. I live for my children and to reclaim healthy, respectful and ecstatic childbirth experiences and return them to ALL families. Who's with me?
Read more about Kemi on her website